The current coronavirus pandemic situation has created a sudden change in our everyday lives that was unforeseen just a few months ago. As individuals adjust to the "new normal," businesses should also take a moment to reassess their situation.
Suddenly, the market is upside down, your team is working remotely, and a good portion of your team probably doesn't have as much on their plate. Although the market is showing signs of coming back, it might take many months to a few years. This uncertainty presents an opportunity to concentrate on the "fundamental" work that's always in the "to do" bracket. Tasks that were a lower priority with everyone focused on the daily business operations is now perfect for getting done. It's time to position your company to leverage the current situation so that your company is super competitive in the "new normal." Well, let me try to explain:
Utilization = morale
We know that excellent staff morale is key to productivity and utilization. I would argue that those who are most engaged are those that understand the reasons for what they are doing. If they are aligned with the company's vision and understand their roles and possible impact, they will not need your constant motivation. Nothing creates a downward spiral more than underutilization of staff already suffering from the "Mushroom Syndrome." Now is the perfect time to create alignment and focus. Typically, teams are too busy when things are going well
I'm guilty of this; you're guilty of this. Typically, when things are healthy, and the company is doing well, everyone is laser-focused on their commitments and targets. We are guilty of working 'in the business' rather than 'on the business.'
The market has changed, and the world is a different place–get ready for it
Some of the effects of COVID-19 are with us for a long time, and some are likely permanent. Now is the time to get ready for dynamic changes that are new to everyone. Markets after the 2009 crash were different. Similarly, the markets after September 11 also changed. The changes after the two events were different too! What do you need to be ready? Data can tell you a lot about this. It would help if you readjusted some of those fundamental assumptions which worked previously. Do you know which ones they are?
New technology initiatives take time
You have got your teams focused on the next 12 months of work; now you need to start thinking of the future. Once you have set the company's direction, you need to gather intelligence to determine the criteria for success and failure. To quickly identify where the market is headed and stay on the leading edge. The best way of creating a picture is by analyzing many data. That's where technology can help identify new trends and emerging patterns, but the intelligence lies in understanding data. Implementing technologies like AI and ML takes time. More than that, gathering data takes even longer, and it requires a lot of trials and error testing. Experiment with it while your business is not at full capacity. Now is the best time for when the market comes back, you won't have the time.
So what?
OK, you're convinced that it is a good time to do some fundamental work. Where to start? Start from where the impact is. Try to avoid shiny objects and only do what matters. I'm going to write about this topic next week so please stay tuned! Before that let's look at some other bullet points.
Measure twice and cut once
You've heard the saying "Measure twice and cut once," well, this also applies to businesses. By that, I mean companies should spend time planning their mid to long-term course before committing the workforce to a particular path. Moreover, that same workforce should be part of the planning process, so they have a stake in the outcome.
During this downtime, it's your job, as the boss, to create the company vision for the 10–5–1 year horizons. You are responsible for the big picture. Where do you see the company (in terms of revenue, size, product development, market capture, and any other target you have been dreaming about) in 12 months from now, then 5 years, and finally 10 years from now. Identify the targets as accurately as you can and see if your staff think it's possible. If they like what they see, they'll provide most of the solutions to achieving the 'want.'
Try filling in the details of your targets in the following table style:

Does everyone working for you know what the company does? Why it exists? You may think those questions are trivial, but to get alignment across the board, everyone must understand what service(s) the company provides, and why it exists. Now is your chance to consider how the current Covid-19 climate can be an opportunity to beat the competition.
In the following diagram, I created a mind map to identify the business of a company. It needs to be simple enough for anyone to understand.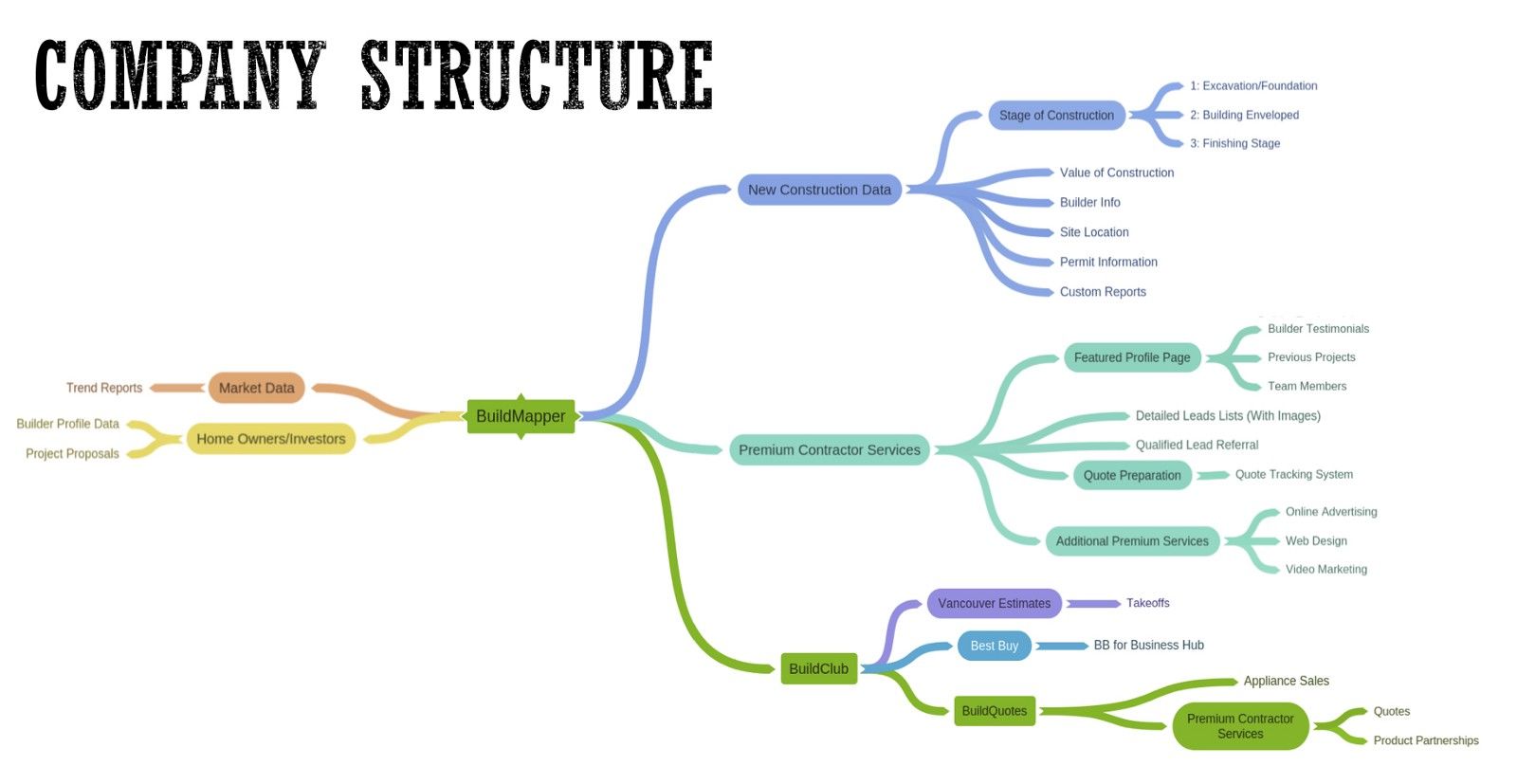 What YOUR landscape looks like?
Start by identifying your current place in the market and then define how new opportunities are becoming apparent. Let your staff tell you what they think.
Along those lines, I created the following drawing for a company to highlight its position in the market. It shows their competitors, suppliers, partners, customers, and other channels. Again, a mind map is the easiest way for everyone to follow: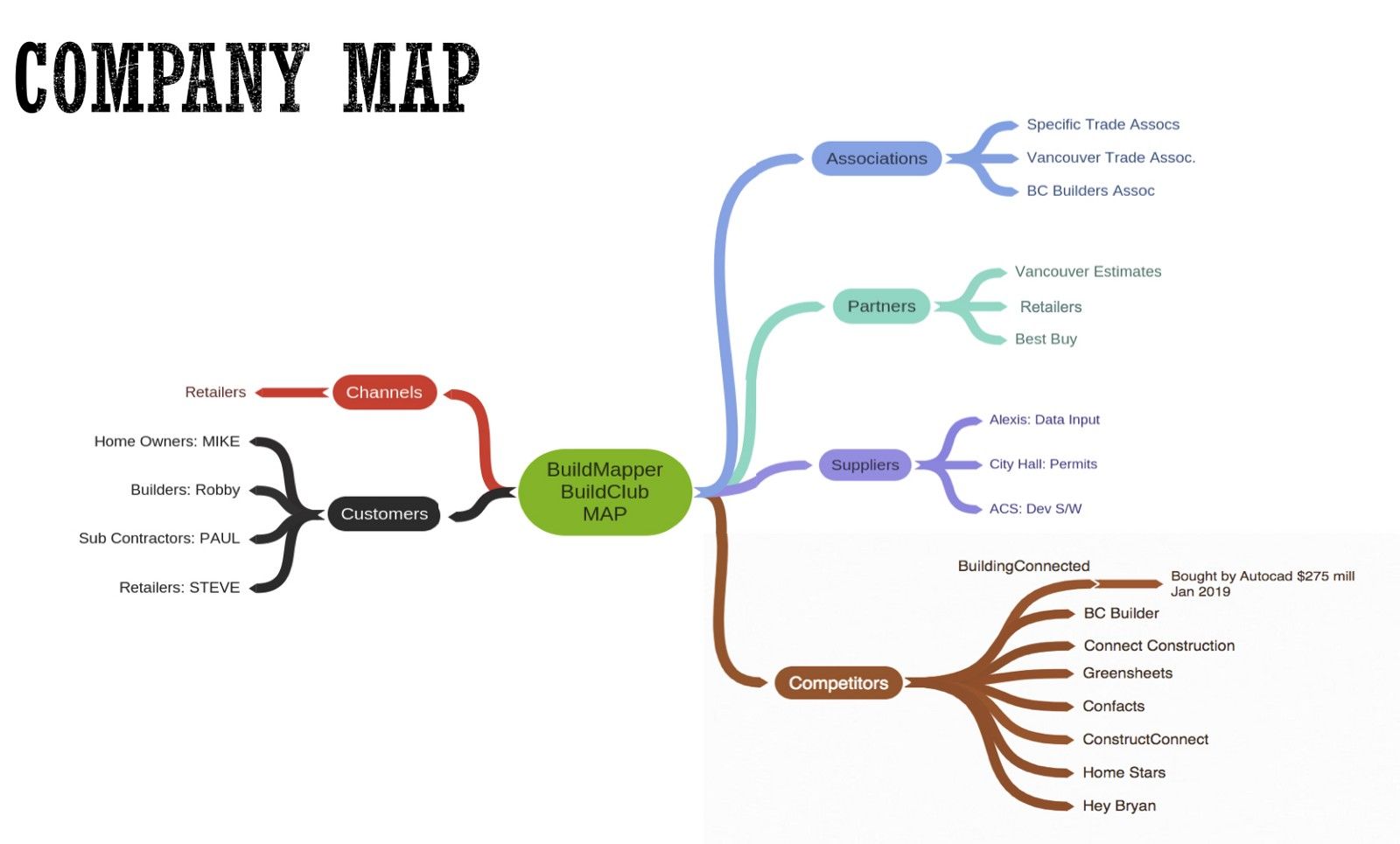 More efficient and last longer
Use your best and brightest employees to help set the path forward. Once they fully understand what the company does, why it exists, and where it needs to go, they're motivated to succeed.
Task your leaders with creating milestones to achieve the goals for the next 12 months, let them demonstrate their preparedness to meet those targets. When that occurs, your job is to shepherd them, provide the resources, and trust them.
Finally, it's very important to find us on LinkedIn and let us know what you think! Always happy to connect.